Paying in Mexico
Cash or Credit Cards?
Paying in Mexico: The Mexican Pesos
The vacation budget is an important part of travel planning, along with the flight and accommodation. This includes both the amount of the travel budget and the payment modalities on site.
The issue of security and acceptance of means of payment is shaped by country-specific conditions. Nobody likes to carry large amounts of cash with them, but without the necessary small change one does not feel comfortable either.
In this article, we answer the question of the best means of payment in Mexico, introduce the local currency – the peso – and also address the issue of security. Information about paying on a cruise can be found in our article Paying on a cruise in Mexico and the Caribbean.
This might be also of interest:
Paying in Mexico: Which currency should I take with me?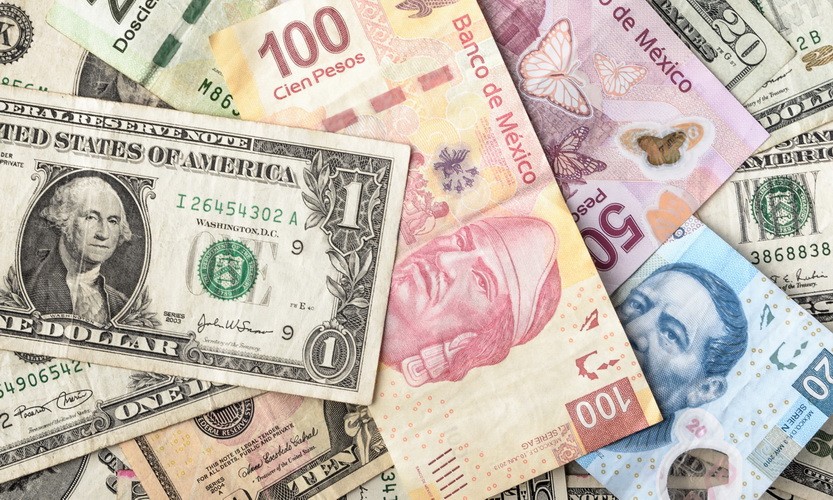 Paying in Mexico: The Mexican Pesos
The official currency in Mexico is the Mexican peso, which is used for payments in Mexico.  Surprisingly, travel agencies in Germany often recommend their clients to exchange enough dollars for their trip to Mexico. The dollars can be ordered at the travel bank and get a more or less modest exchange rate. In Mexico, the dollars are then exchanged for pesos for a further loss.
I have always carried only euros on my trips to Mexico. Thus, I saved myself the double exchange costs of euros to dollars and dollars to pesos.
This might be also of interest:
Paying in Mexico: Money exchange
Pesos themselves should not be exchanged in your home country. Many house banks do not have Mexican pesos and at the travel bank the exchange rate is very bad.
All exchange offices in Mexico (casa de cambio) take Euros at a reasonable rate. In the big tourist areas around Playa del Carmen or Huatulco you can comfortably pay with dollars. But if you travel a little further into the country or take part in an excursion, you will quickly notice that the dollar is not accepted everywhere.
The same is true for paying with the Euro. In very touristy establishments, the Euro is also accepted. However, sometimes the exchange rates are much worse and the change is in dollars or pesos.
So it is best to exchange the Euro for Pesos in the Mexican exchange offices. There you will get reasonable exchange rates. It is worth comparing, in hotels the exchange rates are often much worse than in public exchange offices.
Paying in Mexico: How much is the Mexican peso worth?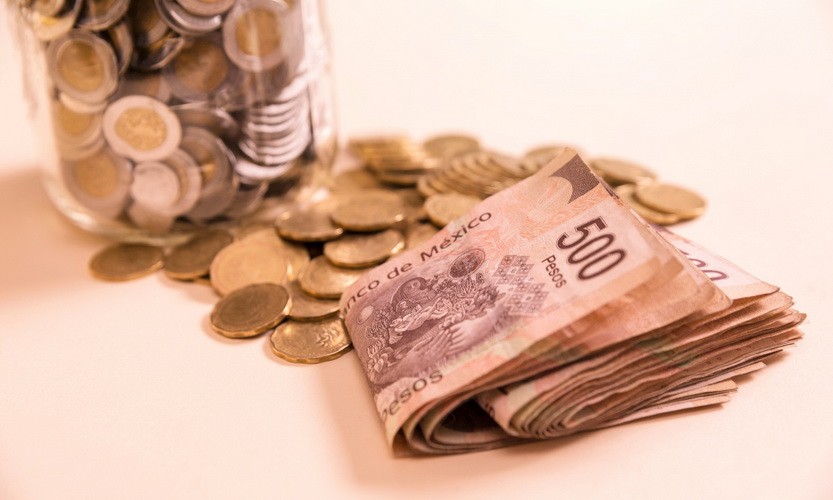 Paying in Mexico: The Mexican Peso
The Mexican peso is susceptible to fluctuations, the exchange rates in the exchange offices often change several times a day.
For 1 euro you get between 20 – 22 Mexican pesos.
For 1 dollar you get between 17 – 19 Mexican pesos.
Peso coins are available in 1, 2, 5 and 10 pesos. The smallest peso bill is 20 pesos (about 1 euro), then there are 50, 100, 200, 500 and 1,000 pesos.
By the way, if you have acquaintances in Mexico, you can send money cheaply. I use Transferwiese for international money transfers. This is the cheapest way to send money to Mexico or other countries. However, you need a country account to withdraw the money.
With Transferwiese you get the best exchange rates in the market. There is only a fee, which is communicated transparently.
Paying in Mexico with credit card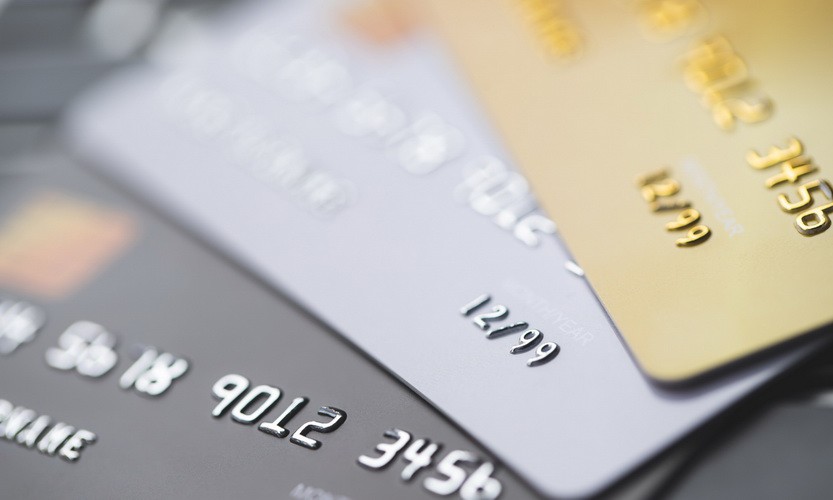 Paying in Mexico with credit card
In Mexican cities and tourist areas, credit cards are accepted almost everywhere. Visa and MasterCard are the most widely accepted. If you want to pay with American Express, you should ask first.
Be careful when using your credit card at publicly accessible Mexican ATMs. I have compiled useful information for paying with credit cards in my article on the best travel credit cards.
Cruise ports and hotels in particular charge hefty fees for credit card withdrawals. At some ATMs in Mexico, dollars can also be withdrawn. Fees of over 10% are then no longer a rarity.
Only small fees are charged when withdrawing money from ATMs in banks and supermarkets. It should be noted that in addition to the fees charged by the ATM operators, credit card fees may also apply. The article the best travel credit cards lists fee-free card programs. Also, for security reasons, withdrawals should only be made from ATMs located in closed buildings (banks, supermarkets). Publicly accessible ATMs in Mexico are susceptible to manipulation and all too often card data is copied and stolen.
Shopping with a credit card, on the other hand, usually works without any problems. The major supermarkets and souvenir stores accept all major card systems. Of course, no one should let their credit card out of their sight.
Take euros with you as cash and change them into pesos at the exchange offices.
The exchange rate fluctuates daily, so do not change too much at once
In rural areas only the Mexican peso is accepted
The exchange rate in hotels is often overpriced
ATM fees in hotels are often overpriced
Beware of high ATM fees at tourist establishments (cruise ports, for example). Prefer to use ATMs in banks or supermarkets
If you have dollars, you can pay with them at very good exchange rates in the supermarkets of tourist cities.
Two credit cards (Visa and Mastercard) as well as cash belong in every luggage
AFFILIATE LINKS
This article contains product recommendations in the form of affiliate links. If you buy something through these affiliate links, we get a small commission. This does not change the price for you.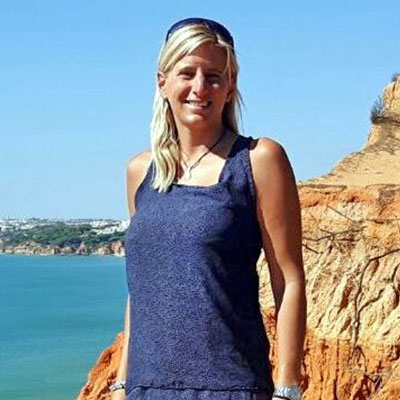 Hello, my name is Birgit and I write about interesting topics around vacations in Mexico and traveling on the Yucatan peninsula. I would love to hear from you and I am always happy to receive ideas and recommendations for new articles.
Enjoy reading!!!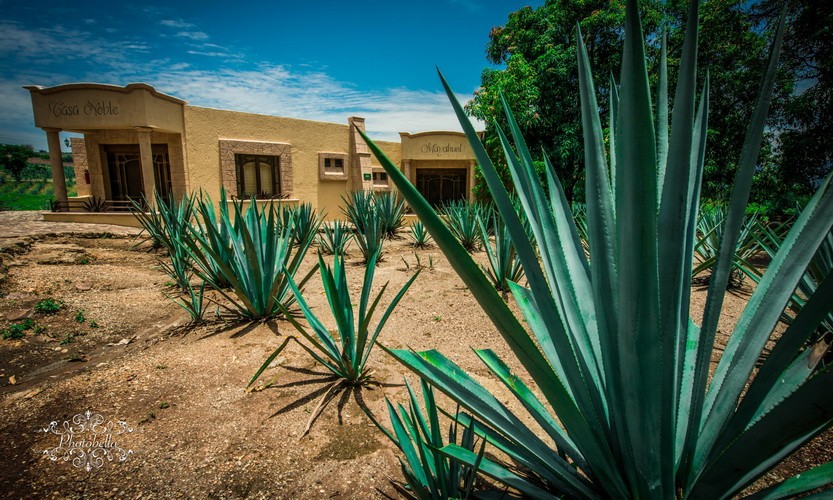 Tequila from Mexico How to recognize High Quality TequilaHigh Quality Tequila: Recommendations from MexicoOne of Mexico's most popular souvenirs is tequila. It is the most famous form of the Mexican national drink Mezcal and is extracted from the heart of the blue...
read more