Cozumel Shore Excursions
Private Tours | Small Group Excursions
The best Shore Excursions in Cozumel
A 
day in Cozumel
 is very popular for cruise ships, because of its 
many famous attractions
. Conveniently located near Miami, Belize, Jamaica and Cuba, Cozumel is an integral part of 
Caribbean and Central American cruise routes
.  The island is now the largest cruise ship destination in the region, with over 3 million visitors annually.
For many cruise ship guests, Cozumel is the first contact with Mexico.  Various Cozumel shore excursions give a great impression of the culturally rich country of Mexico. Cruise excursions on Cozumel offer something for everyone, whether you are interested in Mexican culture and history, or the coral reefs and beaches. Listed below are some of the best Cozumel shore excursions in English. On this page you will also find helpful information about the Cozumel cruise port and the island of Cozumel in Mexico.
Information on the cruise port of Costa Maya and Costa Maya shore excursions we give on our page Costa Maya Excursions.
Our Cozumel shore excursions are 
private tours
 or 
excursions in small groups
 with English speaking tour guides. The Cozumel cruise excursions are also available in other languages icluding French, German or Italian.
On request, we can offer each of the shore excursions on Cozumel as a private tour. Discover the Cozumel history of the Maya, the culture of the island and its people, secluded Cozumel beaches, fascinating lagoons, and much more during your unforgettable time on Cozumel.
Cozumel Shore Excursions – Where to book?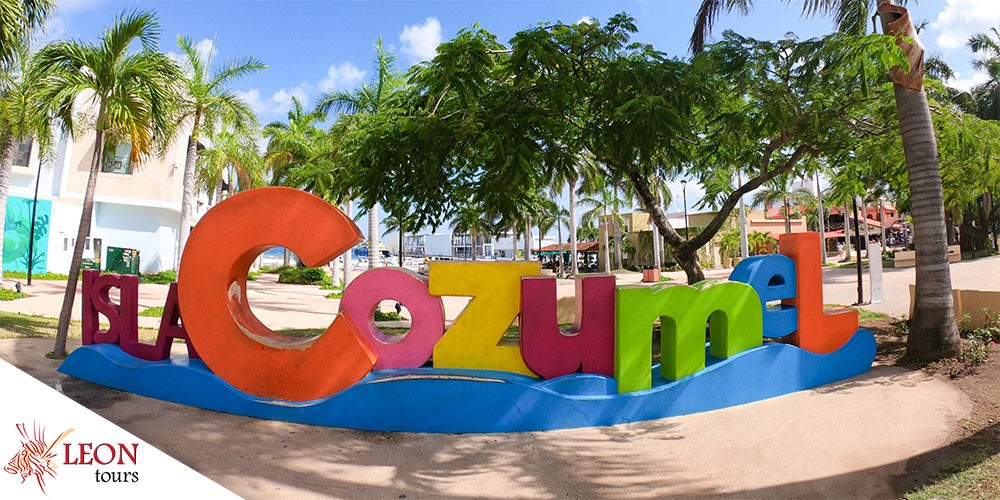 Book your private Cozumel Shore Excursion
You can either book a Cozumel shore excursion
directly on the ship
 or with a 
local operator
 such as 
Leon Tours
. We have many years of 
experience with cruise ship excursions. 
We have worked with the customers of the major cruise companies on Cozumel such as Carnival and Royal Caribbean and have personally guided many of these tours. We use this expertise to offer high-quality Cozumel excursions, in small groups with reasonable prices, to give an unforgettable holiday experience.
Cozumel Shore Excursions: Book with private tour operators
Why Leon Tours?
Small groups
If you book your Cozumel Shore Excursion on the ship, it is very likely that there are many other participants, because these tours are open sale. We have a maximum number of participants for all of our tours.
Certified tour guides
Our tour guides have certifications in archeology and history of Mexico
Meeting points close to the cruise ship piers
We will pick you up right after you eave the cruise ship pier and bring you back there
Quality Service and Support
Enjoy our excellent customer service. We have local knowledge and love to give you recommendations about your perfect stay on Cozumel
Locally owned company
If you book through Leon Tours,  you will support local businesses. We use local guides wherever possible
Back to ship guarantee
We have many years of experience working with cruise ship guests. All of our tours are adopted to the cruise schedule. You will be back on your ship in time. GUARANTEED
You can trust us
We spent many years in building up our online presence. You can follow us on Trip Advisor or Facebook. With us you know who you are booking wit
Small refundable deposit
We charge only a small deposit to secure your reservation.
Island Experts
We strive to give you the best service, not to maximize our comission. Saying that, we bring you to the most beautiful places on the island, not the places with the highest commission.
We are happy to answer any questions about your cruise stay on Cozumel.
Cozumel Ports for Cruise Ships
Cozumel has a total of 
three cruise ship ports
, which can accomodate up to seven ships per day. If more cruise ships arrive on Cozumel, the ship stays in the ocean and the guests are brought to Cozumel by smaller boat.
Most of the cruise line companies have their permanent cruise port on Cozumel, but this can change at short notice. You should inform yourself of the final port before leaving your cruise ship.
Basically, the English-speaking ships of Carnival arrive into the Cozumel harbor, Puerta Maya. The ships of Royal Caribbean arrive into the Cozumel harbor called International Pier and the European ships of MSC come to the Cozumel harbor of Punta Langosta. Here is an overview of the each port. However, the respective port on Cozumel can vary, especially on busy days, if more than seven cruise ships arrive at Cozumel.
Cruise ship port Cozumel Punta Langosta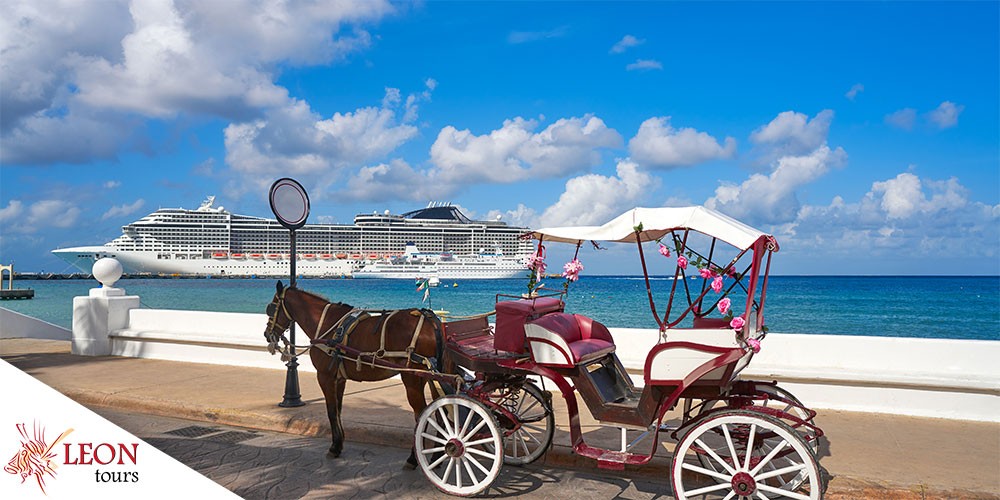 Cozumel cruise port of call Punta Langosta
Punta Langosta is the only cruise port on Cozumel right in the city center of San Miguel de Cozumel. It can hold two cruise ships. The port belongs to the Mexican government. This is where the cruise liners of the Disney Cruise Lines, the MSC Cruises and the Norwegian Cruise Line dock. The Cozumel Cruise Port, Punta Langosta, is very close to where you would catch the ferry to Playa del Carmen, which is located on the mainland.
Cozumel cruise port Puerta Maya
Cozumel cruise port of call: Puerta Maya
The Cozumel Port, Puerta Maya belongs, to the Carnival Cruise Line and can hold three cruise ships. This Cozumel harbor offers countless shopping opportunities for cruise passengers on Cozumel. Cozumel Puerta Maya is normally used by cruise liners of the Carnival Cooperation shipping companies, such as Princess Cruises, Holland America Line, AIDA and Costa Deliziosa Cruise. Cozumel Cruise Port Puerta Maya is next to the Cozumel Cruise Port, International Pier.
Cozumel cruise port International Pier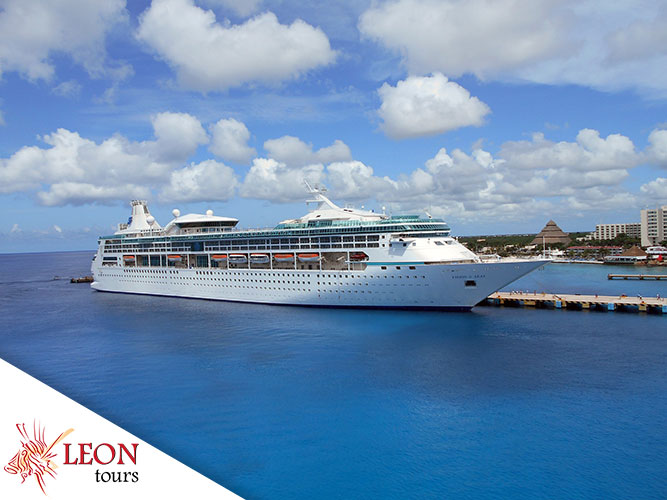 Cozumel port of call International Pier
The Cozumel cruise port, International Pier, belongs to the Royal Caribbean Organization and has space for two cruise ships. It is located outside the city center. There are numerous shopping opportunities in the harbor for guests of the Cozumel cruise ships. The ships docking at Cozumel International Harbor include the largest cruise ships in the world, the Oasis class, the Freedom class and the Voyager class. If you wish to visit Playa del Carmen, you would have to take a taxi to the ferry terminal. The taxi journey takes about 10 – 15 minutes.
Cozumel Shore Excursions: 3 cruise ports
Cozumel has three cruise ship terminals
It is advisable to book Cozumel shore excursions online
There are a variety of Cozumel shore excursions for different ships
Further Information Cozumel and Mexico
Climate
Cozumel has summer temperatures all year round. The best travel time is between November and April, because in summer it can get very hot and humid. Tourist high season is at Christmas and Easter vacation. Flight and hotel prices are noticeably higher in these periods. In the months of December to February, the average temperature is 22-28 degrees Celsius (71-83 Farenheit). This is wintertime. When the wind turns and blows from the north, it can get fresh at night. Therefore, you should bring a jacket.
During the months of March and April is our  dry season. The humidity is not too high and it is pleasantly warm. From May, the temperatures rise to 30 – 35 degrees Celsius (86-95 Farenheit), and it can be very humid. It rains every now and then, but usually not more than an hour. These rains are very pleasant. The summer months are perfect for beach vacations.
Visa
For Mexico you do not need a visa, but the passport should be valid for 6 months after arrival to the country. On the plane, the Tourist Card FMM is issued with a validity of 180 days. Together with the tourist card, you will receive a form indicating whether you plan to import food or plant or animal products into Mexico. Also, more than $ 10,000 USD in cash must be declared. These forms can be filled out on the plane. Therefore, it is advisable to pack a pen in your hand luggage.
Both forms must be handed in upon entry. The tourist card is required by the  immigration officer. The lower section is stamped. This remains as a copy in the passport. Do not lose it, otherwise you will have to pay a fine of 500 pesos (~30 USD).
After going through immigration, the luggage can be picked up. Before leaving the airport, suitcases are x-rayed. There you will have to hand in the paper indicating what is being imported. Occasional random checks verify that all information is correct.
Currency
The official currency is the Mexican pesos. In the tourist areas of Cancun, around Playa del Carmen and also on Cozumel, there are currency exchanges everywhere that exchange euros and dollars into pesos. The dollar is also widely used as a payment means. In the big supermarkets you get a very good exchange rate when you pay with dollars. In the tourist souvenir shops, bars and in taxis, the exchange rate is very bad. There you are better to pay with pesos. In many places Euros are also accepted. However, coins cannot be changed in the banks.
Also, pesos can be easily withdrawn with all major bank cards at the ATM. For security reasons, use ATMs in large supermarkets, or in banks.
If you are on a cruise, you might want to bring dollars. There is no need to get pesos.
Health
Mexico has no vaccination requirements. Nevertheless, it is advisable to take a look at the vaccination certificate before traveling. The tetanus and polio protection should be checked, and for stays in more remote areas, the timeliness of the typhoid and hepatitis vaccines. Malaria is not common on the east coast of Mexico, but cases of dengue or Zika can occur, albeit very rarely. Therefore, a mosquito repellent and long, light clothes for the evening are recommendable. Mosquito repellent can also be bought everywhere on Cozumel.
You should not drink tap water in Mexico as it is only suitable for showering and washing. Bottled water in bottles or from a canister (20-liter container) is suitable for drinking. Ice cubes are made from drinking water. Medicines can be bought in pharmacies without a prescription and are cheaper than in other countries.
0052 - 19 841 42 61 53
Call us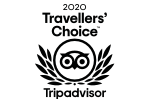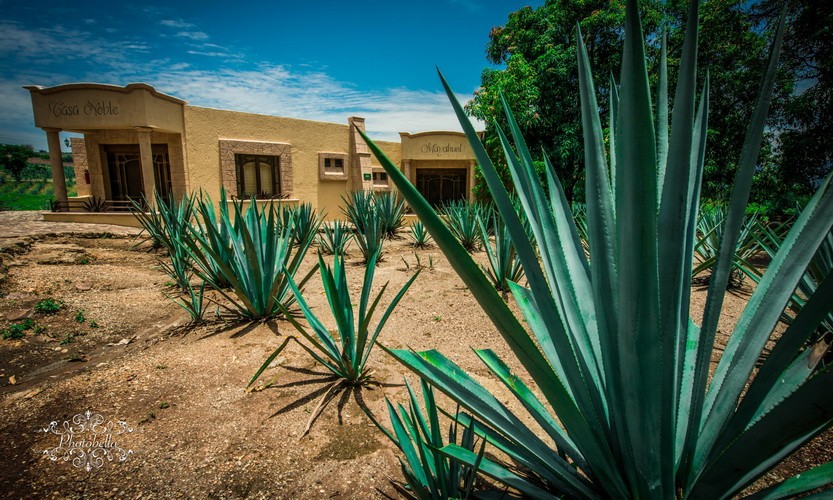 Tequila from Mexico How to recognize High Quality TequilaHigh Quality Tequila: Recommendations from MexicoOne of Mexico's most popular souvenirs is tequila. It is the most famous form of the Mexican national drink Mezcal and is extracted from the heart of the blue...
read more